WHEN YOU DIFFERENTIATE "BEST BEFORE" AND "USE BY" FOOD LABELS IT SAVES YOUR FOOD AND MONEY.
We discovered that the "best before" date is often mistaken by consumers to be the same as the "use by" date. Some of us would not touch food even a day past the "best before" date listed, and it will go straight in the bin, while others are happy to consume food well after.
Knowing the difference between "best before" and "use by" is essential for minimizing food waste and saving your money.
According to Love Food, Hate Waste, New Zealanders throw away 157,389 tonnes of food a year. That is equivalent to 271 jumbo jets of food that has to go somewhere to rot, instead of being eaten. All of this food is worth about $1.17 billion each year. That amount of food could feed the population of Dunedin for nearly three years!
So then if the "best before" date is different from the "use by" date, what does it mean?
"Best before" date is used to provide information about food quality. Food can be sold and eaten after its "best before" date as long as it has been stored properly.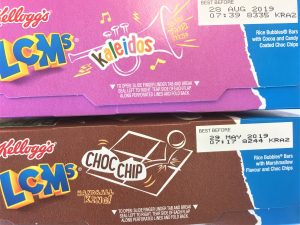 "Use by" date is required for health and safety reasons to reduce the risk of people getting sick from expired food. "Use by" date is used for such perishable food as meat, poultry and deli products. It is important to know that after "use by" date the food is expired and can not legally be sold and should not be eaten. This is an absolute expiry date!
However, "best before" and "use by" stamps are set with the expectation of proper food storage according to the instructions on the label. For example, if it says your sour cream needs to be refrigerated, and you don't do that, it will not last as long as predicted.
Unfortunately, most of the discarded food in New Zealand is still edible, and our landfill is full of food with just passed "best before" date.
Reduced to Clear believes that overlooking the "best before" date printed on the packaging plays a big part in food wastage prevention in New Zealand.